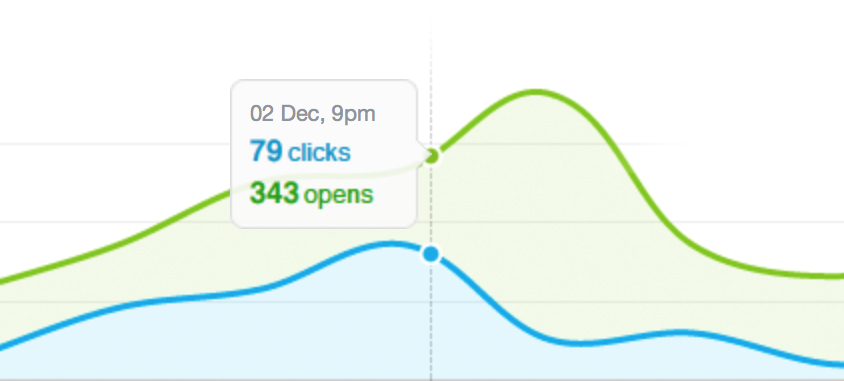 INSIGHTFUL ANALYTICS
Every time you send a campaign we provide a beautiful set of real-time reports allowing you to see who opened it, what they were interested in, who they shared it with and much more.
SOCIAL REPORTING
Our social sharing feature makes it easy for you and your subscribers to share your campaigns on Twitter and Facebook by embedding a "Like" or "Tweet" button in your emails. We'll then show you who shared your email, and even what they said about it to their friends and followers.
29 Forwards
23 Tweets
35 Likes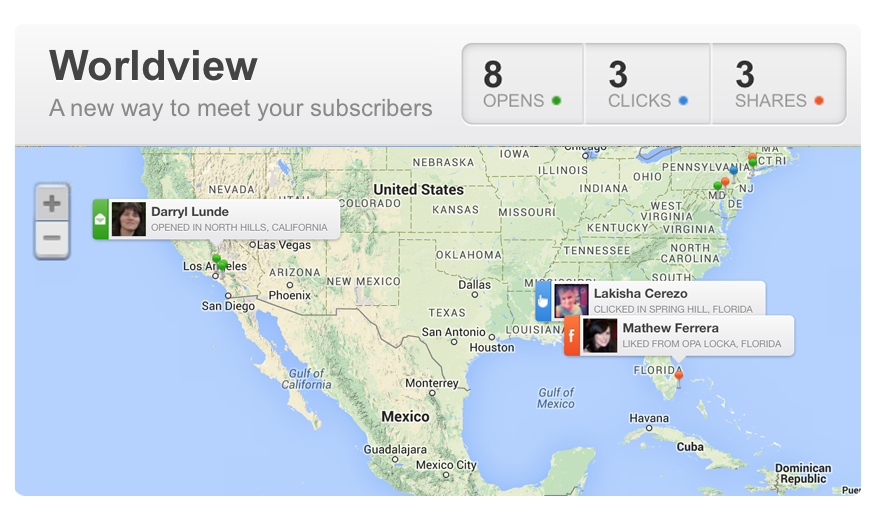 INTRODUCING WORLDVIEW
Every time you send a campaign, we'll show you who is opening it, clicking links, forwarding it to their friends, liking it on Facebook or mentioning it on Twitter. Plus…. we'll display it all on a gorgeous fullscreen world map that you can share. All in real-time! – View Demo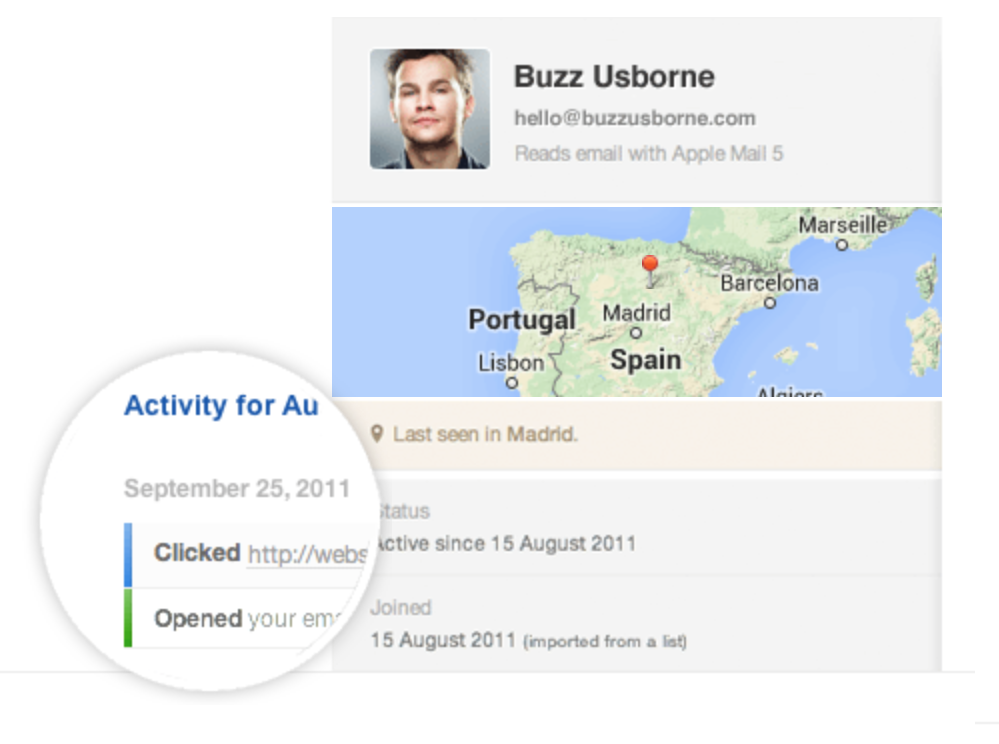 SUBSCRIBER SNAPSHOT
A single page showing every interaction you've ever had with each of your subscribers. See where they're based, which email client they view your emails on and even what they look like.